STELIOS STYLIANOU
founder of Stocklock trading academy speaks about his trading path
Stelios Stylianou: "I never stop learning, I never stop reading, and I question everything I see"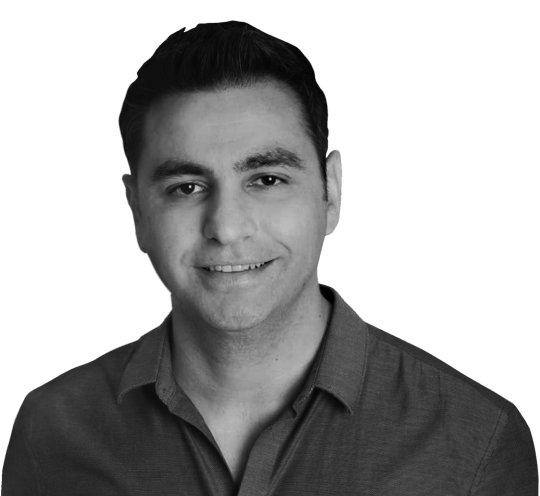 Written by a teamleader and edited by WSDT team
I've been trading for twelve years; three years ago, I created the Stocklock Community with the main goal of helping new traders reduce their learning curve and become profitable in this game.
These efforts have led to my own masterclass, where people can learn 10 different strategies to day trade on the stock market. They will also receive more than 50 hours of video lessons covering every aspect of trading—money management, position-sizing, psychology, and a lot more. Currently, more than 10000 people have joined my free chatroom for trade ideas during market hours.

I was led to the financial world by the 2008 stock market bubble and crash, which affected not only my country but also my family. After seeing so many people losing their money, and only a few making a fortune, I had to understand why. What did these few people know that the rest didn't? Were they smarter? I began reading everything I could find on the subject, and then I discovered day trading.
At first, I joined a chatroom, which made me think that trading was easy and that just by following alerts, I would be profitable. But I was wrong. I lost three different accounts in two years, and $15000 in total.
From there, I took a year off and dedicated my time to educate myself on trading. I bought every single course I could find and started practicing new strategies on a demo account. I was adding my own things to each strategy until I was able to make it profitable. That's how I turned things around. My first profitable strategy (SL-6) was the turning point, and I started live trading again and never looked back. Now, I use 10 different strategies.
Now, trading is my passion. Even on holidays, I can't keep myself from taking trades. When something becomes your passion, you can never call it a job.
If I had any advice to give to newcomers, it would be to learn how to trade first. Doing so will save you a lot of money and time. It's like trying to climb Mount Everest alone. Even experienced climbers hire a guide when the mountain is unknown to them.

In trading, you need a guide, someone who took the same path as you years ago and is now successful. They will take you by the hand and show you exactly what you need to be doing to preserve your capital and become profitable. Choose someone you can trust because you can see their results every single day. There are a lot of fake educators out there, and you need to be careful.
Newcomers can learn a lot in my more than 50 hours of video lessons. In them, I cover every aspect of trading: strategies, risk management, psychology, market sentiment, journaling, and how to find your edge. Trading will likely be one of the hardest things a newcomer will do in their life, but it's not impossible.
One of my most recent successful trades happened on March 9th, 2021, when I made $234,000 on DIS. I received an alert on a technical long pattern in the free chatroom at 196.25. About 18 minutes later, news came that DIS was opening its parks after the COVID-19 lockdown.
I saw the news and added heavily to my position. Literally, a few seconds later, the price exploded, and in less than a minute, it went from 196 to almost 200. I sold into that spike for a huge profit.

This to have much to do with luck; we were already in long, following my SL-15 strategy signal. When the news came, I was fast enough to see them and add. You can check out this trade on the chart on my Instagram—the May 9th post.
Some of my riskiest situations are whenever I try to average down on a loser—I try to avoid that as much as possible now and add only to winners and not losers. Recently, I received a $127,000 loss on AYRO trying to average down beyond my max loss. That hurt.
To help evaluate risks such as these, I trade in risk units. Typically, a risk unit should be 1% to 2% of your total account. If my account value is 200k, then my risk unit is 4k or 2%. That would be 1R, so my goal is to make at least 2R in my profitable trades. I always leave a partial of my size on in case he gets a runner for multiple Rs.
When I trade, I use 10 different strategies depending on the setup. For example, I will use a different strategy to trade an all-time breakout gap, and a different strategy to trade a dead cat bounce gap below the 50ma.